Hi there! We're SEO.com.au
There's no other agency like us.
It's been over 15 years since SEO.com.au started, and we're proud to say we lead the way because we've got the experience and the talent to get you great results. What makes us work? Quite honestly, it's the relationships we build with our clients that let us achieve what your business needs.
Our team is amazing.
It's no secret why we've stayed at the top for so long. We absolutely love what we do, and we go to great lengths to employ the best people. This means you have a quality online marketing team at your disposal when you engage with SEO.com.au.
A well-rounded online marketing campaign makes effective use of the tools available. Whether you're a small business looking to launch a new website or an existing brand wanting to take things to the next level, we can craft a campaign to suit your needs.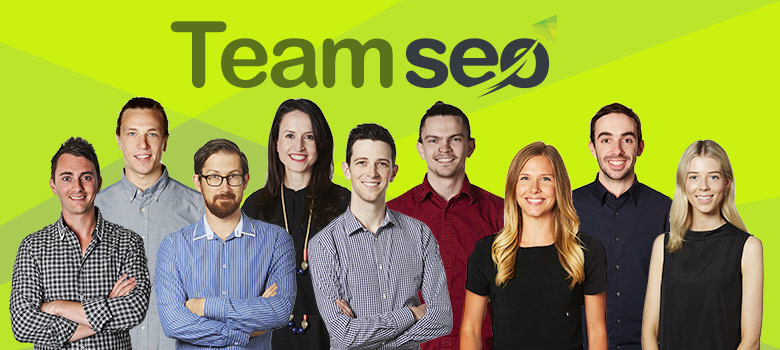 What we do.
What underpins all of our online campaigns is a solid strategy designed to take advantage of the marketing channels you decide to engage with. See, we separate ourselves from our competition because from day one, your business is not just a number to us.

Want short timeframe lead generation with tight cost control? We can do that. Want an all-inclusive campaign that leverages custom-built games for maximum social engagement? We can do that too. We pride ourselves on knowing your business as best we can, so that we can bring you truly innovative, actionable recommendations.
Search Engine Optimisation.
Forget plans and packages with x-number of keywords. We focus on the right keywords for what you're trying to achieve without the waste. Your business spends valuable time and money on reaching customers in various ways, now it's time to start curating your online brand, or really getting the most out of your existing optimisation efforts. Our team has spent years perfecting not only the most effective techniques to rank (and stay on top), but also the most useful ways to engage with clients to help them make the most of SEO.

Whether it's auditing current operations or managing a new or existing campaign for you, we've got a solid track record of achievement that you can rely on for your business.
Google Adwords Management.
Your business may not be running any ad campaigns, or you may be spending hundreds of thousands a year on pay per click advertising - Whatever your campaign size, whatever your ad management platform and whatever your goals, we know how to get the most out of any ad spend.

We regularly audit existing campaigns to ensure you're getting the very best results, or if you don't currently advertise, we can even manage implementation and scaling of large scale ad campaigns. Want to use an ad management platform like Marin, Kenshoo, Omniture and Aquisio? We can get that rolling for you too.
If you're looking for growth and scalability as well as increased efficiency, no matter what stage of online advertising you're at, we can take you further.
Social Media Marketing.
The real power of social comes through engagement. We focus on expanding your current online marketing with truly unique and inspiring social media activities that boost exposure. Our specialty is identifying awesome opportunities and then building custom social objects to take advantage for ongoing and deep engagement.

Aside from leveraging our creative abilities in social, we also audit social campaigns, analyse, monitor, report on and manage existing campaigns.